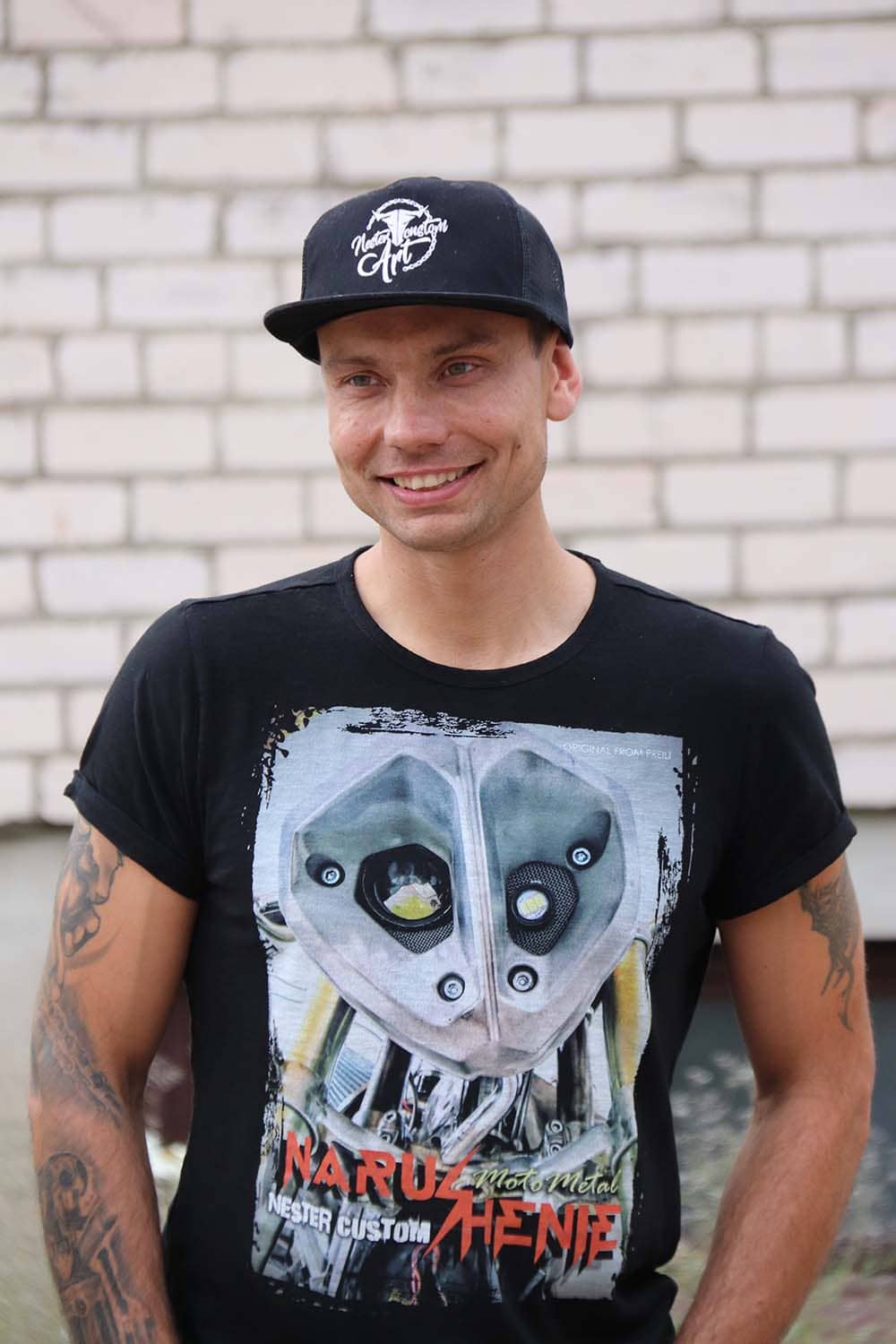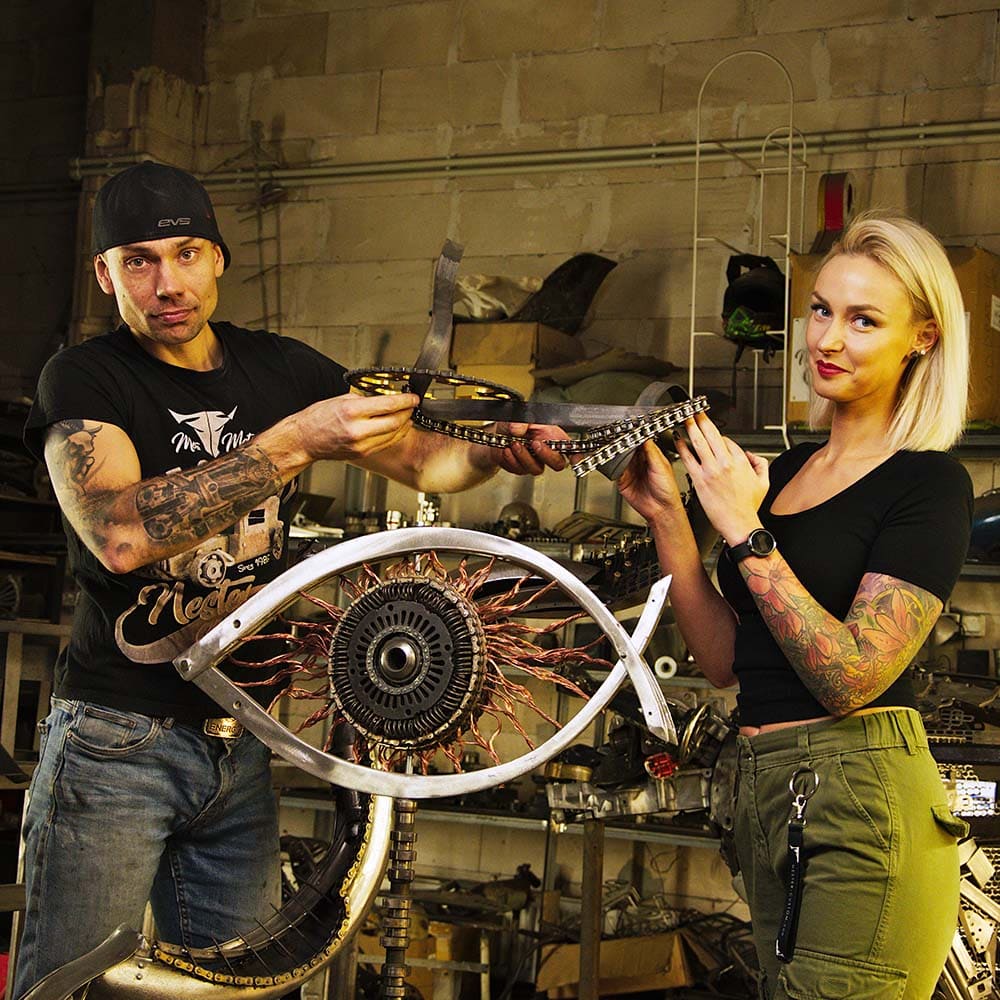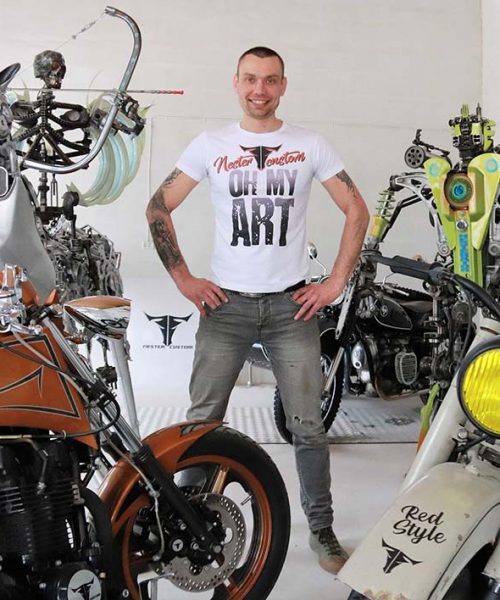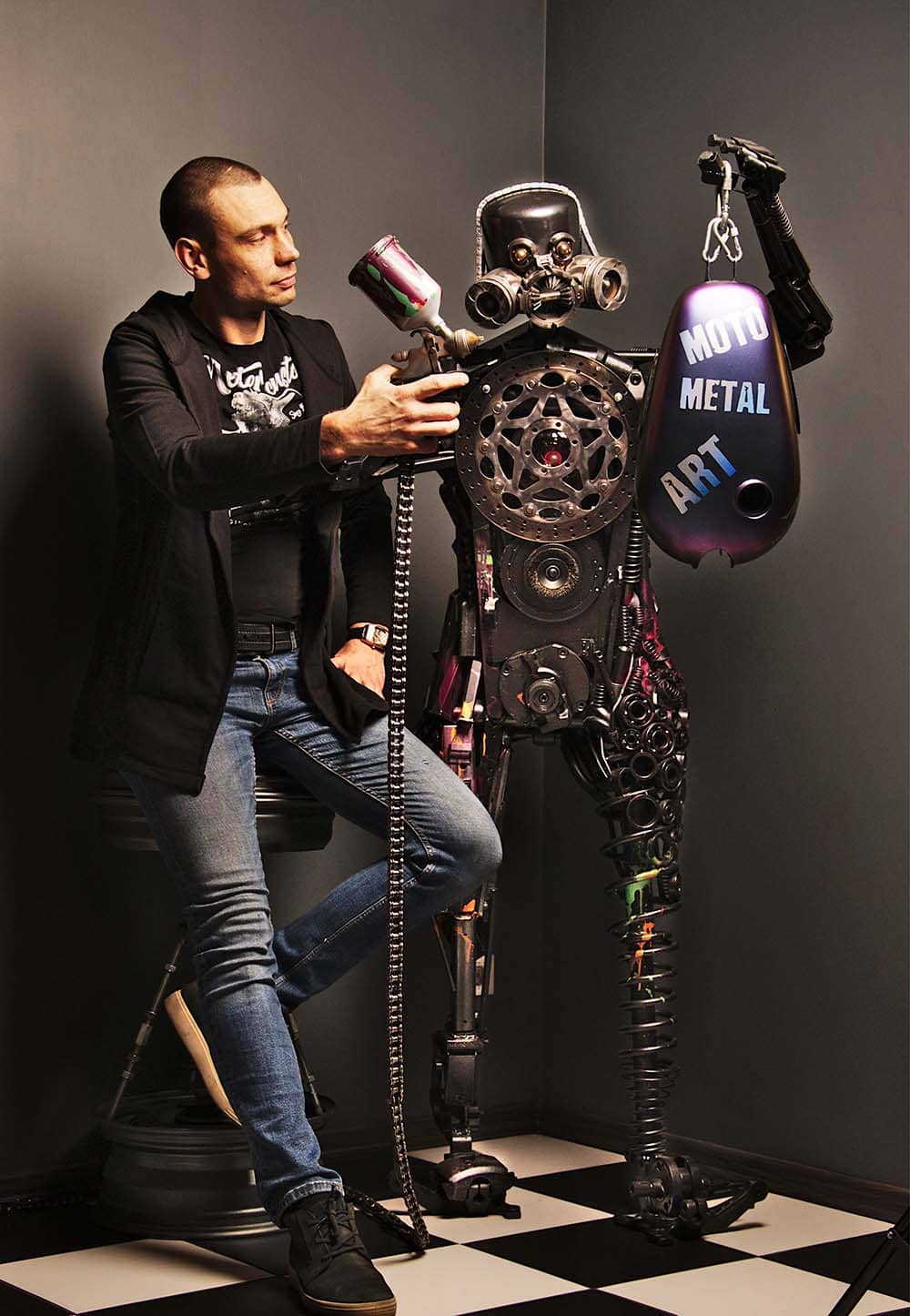 Aleksandrs Nesterjuk phenomenon of contemporary art. Without any art education and knowledge about visual art basics and technic, but with hard work, sense of beauty and teste, love for your work and continuous development professionalism he found artistic transformation in auto and motorcycle repair profession.
As an artist he creates metal sculptures in his own technique using many different metal parts, also he creates unique design furniture. Sculptures have not only decorative function but also deep philosophy, and logic of origin. Artist main visual instrument is shape, which helps him to express his thoughts, emotions, worries, strenght and knowledge. Artistic technic is combining different metal parts using welding or fasteners, creating stable construction, artistic image and message.
Aleksandrs art you can explore in art gallery, which he has founded with his wife Alina, in his birth town Preili, which is very popular and innovative for visitors and tourists. Gallery design carried out modern author style and furniture is art, unique and functional.
Motorbikes and sculptures creates another way of art by Alina and Alexander, photo and video art. Inventing intriguing and bright images, who creates photos and videos, which fascinates and will not leave anyone indifferent!
Don't miss the latest photos!
First art project was custom made motorcycle created in 2012, he remade and modified motorcycle shape. First sculpture was metal bull made from motorcycle parts. In last 8 years he took part in art exhibitions and festivals in Latvia,
Lithuania, Russia and Belarus.
Gallery is constantly evolving with new art projects. Producing individual and unique things to order, and creating creative solutions for your space!
We create view, emotions and thoughts.